Why North Paulding
Creekside church started in the fall of 2019 with a vision to see a movement of God that results in planting disciple making churches all over the world. To accomplish this, our mission is easy and practical; radically love and simple equip disciple makers. We chose North Paulding in particular because it is an area in the suburbs of Atlanta experiencing a huge influx of development. It's the fastest growing community in the county, with the vast majority not claiming to be part of a faith community. Research shows that the top two ways to reach people far from God is to start new churches and reach the next generation! So that's what we set out to do, plant churches with a big emphasis on kids and students. We're partnering with our local schools, and businesses, and believe we can make a bigger impact together to radically love our community.
Future Building Site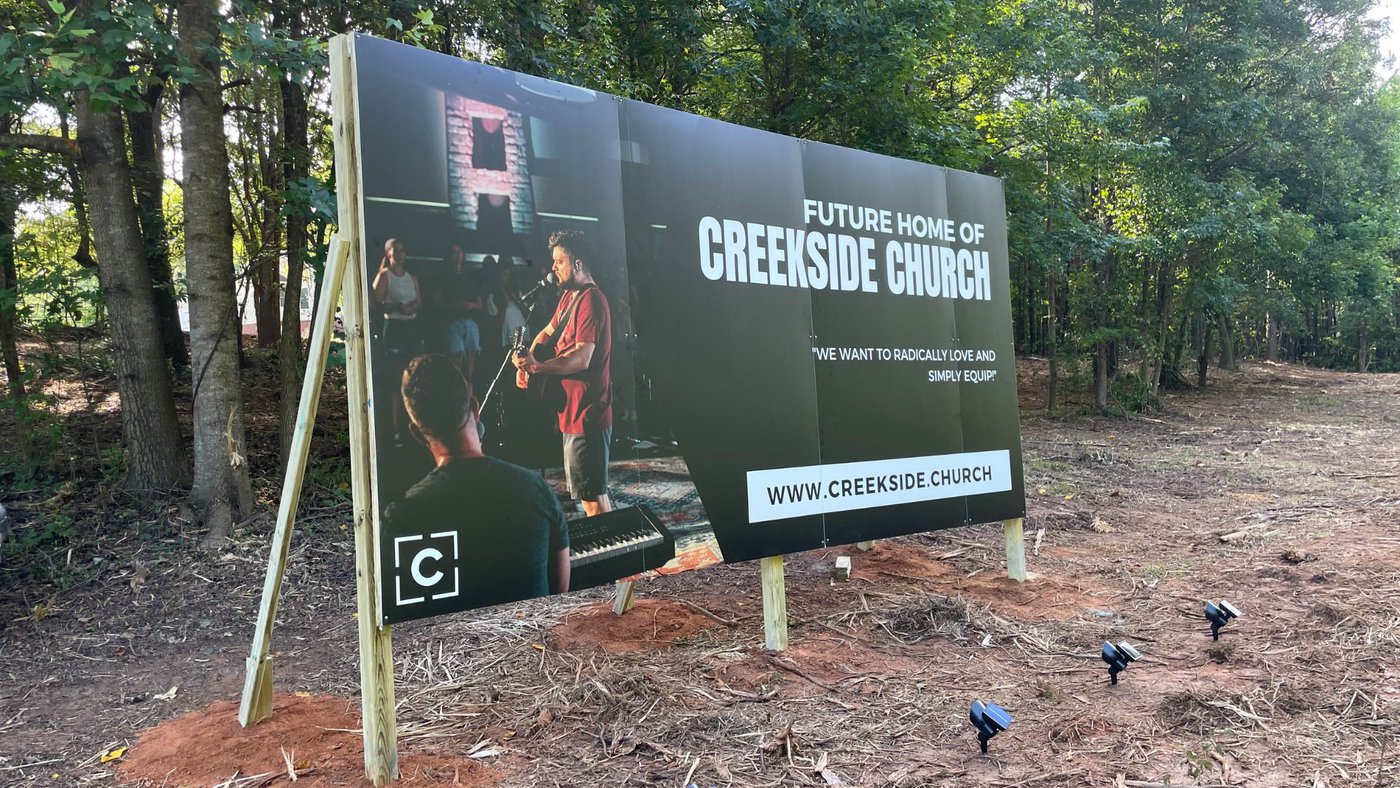 We purchased 47 Acres in North Paulding on Hwy 61 just 4 minutes south towards Dallas from Burnt Hickory Park (where we currently meet). Our plan is to build a community center where we can live out our values. Our core values are worship, health, obedience. We believe in a holistic (Spiritual, Physical, Emotional & Relational) approach to a healthy community. We want our future building to provide a place that facilitates that.
Spiritual Health by hosting worship gatherings and discipleship.
Physical Health through sports, wellness programs, outdoor fields, and an indoor gymnasium.
Emotional Health by providing a space for personal coaching and professional counseling.
Relational Health by providing a place to gather with friends, family, and co-workers at our coffee shop / multi-work space.
Our hope is that this Community Center will not just be a building that hosts a weekly worship gathering, but a place that blesses our community all throughout the week.
Our Beliefs